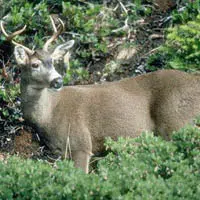 It was a big opening weekend of the gun season for deer hunters and the weather played a role.
The preliminary registration total of almost 119,000 deer is the highest in six years. It's also 13 percent more than last year.
Kevin Wallenfang is the DNR's big game ecologist. He says there were good conditions and the hunters took advantage of that.
Wallenfang says the forecast also looks good for the rest of the nine-day season with temperatures warming up a bit. It ends on Sunday.
On opening weekend the number of bucks was up eight percent from last year. The antlerless total was nearly 19 percent higher.