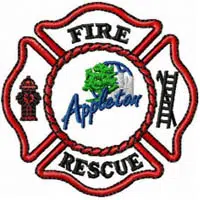 The Appleton fire department will be tracking fires during the holiday season again this year.
Firefighters started the Keep the Wreath Green program in 2011.
Battalion Chief Joe Strauss says they only had one fire that year and that's still their record low. He says at the time, they wondered if the problem wasn't as big as they had thought. But the following year, he says they had six fires. There were also six fires last year.
The department has wreaths on the outside of every fire station with green bulbs on it. When there's a fire in the city, one green bulb is replaced with a red one.
The program starts on the day of the Appleton Christmas Parade and it continues through the end of the year.