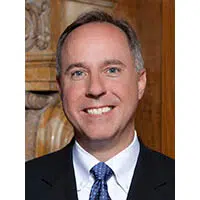 The top Republican in the Assembly says he has no plans to run for governor in four years.
Speaker Robin Vos says there are "plenty of people" to potentially challenge Democratic Governor-elect Tony Evers. He says he prays for Evers to be a successful governor so the state succeeds. But he says some of the policies Evers supports will send the state backwards.
Vos says he sees himself serving in the Assembly for at least another four to six years. He says the state needs a strong legislative branch.