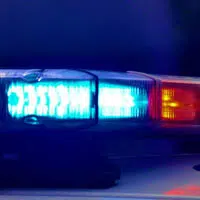 Waupaca County Sheriff's officials say alcohol is a factor in a crash that left a New London man with serious injuries.
Deputies say the 21-year-old lost control of his vehicle on Blueberry Road near Silver Lake Road in Scandinavia.
They says his vehicle went airborne and rolled over in a ditch.
The accident happened yesterday around 5:00 a.m.