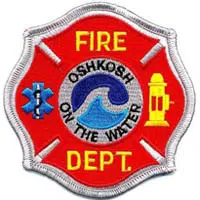 The two people rescued from a fire in an upstairs apartment in Oshkosh are still hospitalized.
John Holland from the Oshkosh Fire department says they're being treated at a Milwaukee hospital.
He says the fire is being ruled accidental and was caused by unattended cooking.
Crews were called to the 100 block of High Avenue around 1:15 a.m. Saturday.
High Image Salon is in that building, below six apartments.