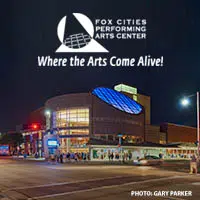 A musical about family and tradition opens in downtown Appleton tonight.
"Fiddler on the Roof" is here for eight performances through Sunday at the Fox Cities Performing Arts Center. President Maria Van Laanen says it's a revival of the classic show. She says there's new choreography inspired by the original choreography when the show opened in 1964. Van Laanen says it's the same story people know and features the classic songs from the show.
Tickets for "Fiddler on the Roof" are available now. People can but them at the PAC box office or online.