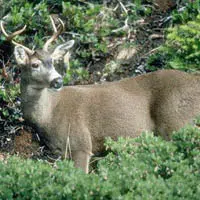 Preliminary numbers from this season's nine-day deer hunt are out and a DNR spokesman says they look good.
Big Game Ecologist Kevin Wallenfang says overall numbers for the buck kill are up about five percent and the anterless kill is up about eight percent. He says that's a seven percent increase from last year.
Wallenfang says this was the earliest opening day. He says that usually translates into high deer activity. He says that combined with good weather helped the overall harvest.
He says compared to last year numbers from Outagamie County were flat, but went up by 14 percent in Winnebago County and four percent in Calumet County.