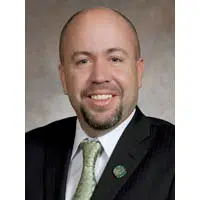 One year after it was formed an agency created to prevent and end homelessness has a plan.
Stakeholders with the Wisconsin Interagency Council on Homelessness approved "A Hand and a Home" action plan.
Republican Representative Jim Steineke of Vandenbroek says the main goal is to get leaders in all related agencies working together and talking on a regular basis so they're not duplicating efforts.
The plan uses a housing first attitude which means eliminating some of the barriers preventing people from having a home.
That means helping people in other areas of their life, like accessing health care, child care or getting a job.
The four-year plan calls for nearly $4 million in annual spending.