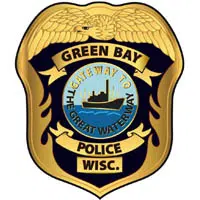 Green Bay police are working with police agencies in the area to see if the armed robbery suspect they arrested yesterday is involved in other crimes.
Capt. Kevin Warych says police believe the 26-year old man is responsible for robbing convenience stores and a Subway restaurant.
The Green Bay man was arrested at a home on the city's far west side yesterday afternoon.
The SWAT team was called to help because police didn't know if the man would be armed.
Schools in that area were placed on lockdown.
The suspect surrendered peacefully.