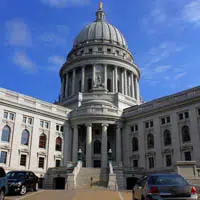 Democrats are worried their Republican rivals will find a way to remove Governor-elect Tony Evers from the redistricting process.
They're concerned GOP lawmakers are putting together a lame-duck bill for outgoing Governor Walker to sign next month.
The state redraws the legislative district boundaries every 10 years. Democrats argue the current ones, created by Republicans, unfairly favor the GOP.
Right now, Evers would be able to veto any Republican-drawn maps.