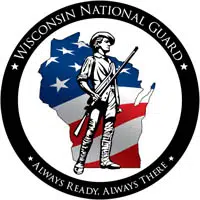 About 400 Wisconsin National Guard soldiers had a sendoff ceremony this morning at Lambeau Field.
They're from the 2nd Battalion, 127th Infantry that's based in Appleton and Clintonville. They'll be on active duty for about a year, and they're heading to Afghanistan.
Major General Donald Dunbar of the Wisconsin National Guard says it's a hard thing for families and friends. But he says things that matter need to be defended, and they need to be defended by brave men and women.
The soldiers will be providing security for coalition forces in Afghanistan. They're members of companies that are based in Green Bay, Fond du Lac, Ripon, Marinette, and Waupun.