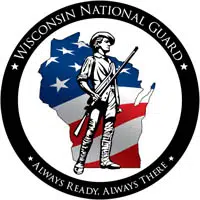 Family and friends of about 400 Wisconsin National Guard troops will be at a sendoff ceremony at Lambeau Field this morning.
The 2nd Battalion, 127th Infantry is based in Appleton and Clintonville. The soldiers will be heading to Afghanistan, and they're expected to be on active duty for about a year.
Capt. Joe Trovato of the Wisconsin National Guard says they'll be providing security for coalition forces.
The unit served two tours in Iraq, since 2005.
The members are from companies in Green Bay, Fond du Lac, Waupun, Ripon, and Marinette.