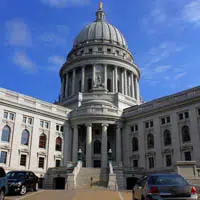 Lawmakers are expected to vote tomorrow on a series of bills from Republicans that would strip power from incoming Governor Tony Evers and the next attorney general.
There was an overflow crowd at the Capitol for a hearing on the lame-duck proposals today. Democrats, like Representative Chris Taylor of Madison, are calling out what they see as hypocrisy. She says they wouldn't be there if Scott Walker or Brad Schimel were re-elected.
Taylor and other Democrats believe many of the Republican-backed bills would end up in court. The Assembly and Senate are meeting today.