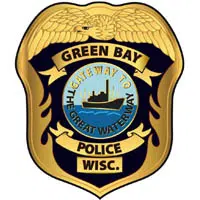 Green Bay police say a man arrested a week ago on Green Bay's west side is a suspect in five robberies at businesses.
They say 26-year-old Charles Skenandore stole about $1,000 at places around the city to fuel a drug habit.
They believe Skenandore robbed the Toppers on Main Street, Elf's Gifts on Military Avenue, Bake My Day on E. Mason Street, a Shell gas station on Velp Avenue, and a Subway on West Mason Street in November.