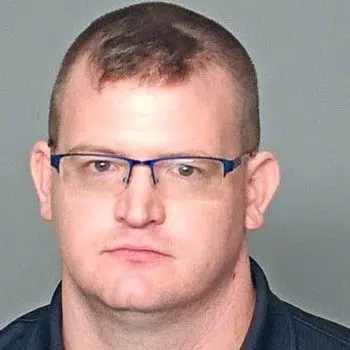 Prosecutors are filing 18 charges against an Appleton man accused of posing as a doctor.
32-year-old Kyle Larsen was arrested last week. Police say he was practicing under the name Doctor Kyle Ellis and he had an office on Appleton's north side. Medical Psychology of Wisconsin was in a building at the corner of Wisconsin Avenue and Drew Street. Nine of the charges are felonies including six for theft by fraud.
Prosecutors say he would give patients his own Ritalin and Amoxicillin. They say he also gave liquid concoctions to someone with depression including a blue liquid and a prescription drug mixed with water and oil.
Larsen has a nursing license. Prosecutors say he lost his job after he was arrested for theft. They say he came up with the idea to start a medical practice while he was working as a janitor.
Larsen's bond is set at $200,000.