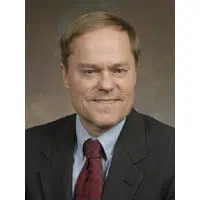 The only Republican senator to vote "No" on the proposals to strip power from the incoming governor and attorney general says he had to stick with his principles.
Republican Sen. Rob Cowles of Allouez says he tried to get Republicans to take out a provision that requires the Legislature to sign off on rules that the governor's agencies create to implement state laws. He asks if that was important to do, why wasn't it done for the current governor? He says it's because the current governor wouldn't want that.
Cowles believes courts will ultimately decide that provision, and others in the bill, are unconstitutional, and millions of dollars will be spent defending them.
He says he's very troubled by the move to limit early voting to 14 days before an election. Cowles says he can't imagine making it harder for people to vote.
Cowles did support a number of the other lame-duck bills that don't impact the power of the governor or attorney general.