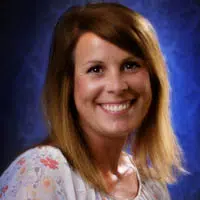 Best Friends of Neenah-Menasha has a new executive director.
Jaime Kriewaldt currently works at UW-Oshkosh, but she spent several years at the Boys and Girls Clubs of the Fox Valley. She'll start next month.
Interim executive director Lisa Thiede says Kriewaldt is very familiar with what they do.
Kriewaldt was the director of youth development for the Boys and Girls Clubs. She also worked for Americorps.
Former director Dawn Gohlke left in June to become the executive director of CASA of the Fox Cities.