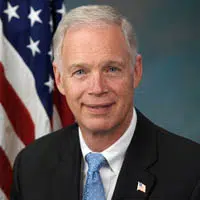 Wisconsin's Republican U.S. Senator cast one of the deciding votes yesterday on health care.
Sen. Ron Johnson of Oshkosh voted to let the chamber open debate on a proposal to repeal former President Obama's reforms. Johnson was the last Senate Republican to vote on the procedural motion.
He says he doesn't want the process to end yet. He says they don't have a consensus on where to go, but he agrees that they should keep the process moving.
Johnson says no matter what Congress passes, it's not going to fix the whole problem.