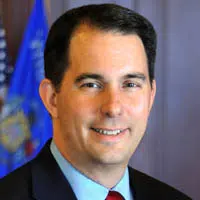 Governor Walker told business and education leaders yesterday about all the benefits he thinks electronics giant Foxconn will bring to the state.
Walker says beyond Foxconn's 13,000 direct jobs, the company would create 22,000 indirect jobs from a supply chain. He says that supply chain will translate to $4 billion a year, around the state.
Walker says Foxconn will also make an impact on higher education, and push the importance for manufacturing around the state.
Walker says they'll work with Wisconsin schools to maximize interest in high-demand technology jobs. He says they plan to have the Foxconn facility built by 2020.
Walker was in Green Bay yesterday.