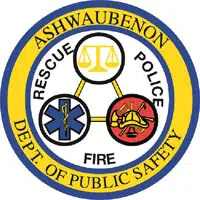 Ashwaubenon police say an early morning chase ended at Austin Straubel International Airport, and a man is in custody.
Another is still on the loose.
Police say officers tried to stop a car on S. Oneida Street around 12:30 a.m. today, because the driver didn't have the headlights on. They say the driver eventually crashed through a gate at the airport.
They say one person climbed onto the hood, went over a fence, and took off on airport property. Another ran off. Police say one of them is a 24-year-old Green Bay man, and he was arrested on a possible charge of resisting arrest.