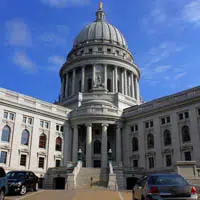 Another Democrat is officially in the race for governor.
State superintendent of schools Tony Evers made the announcement this morning in the Madison area.
Evers says education and job creation will be major priorities in his campaign.
Evers has been the state's top official for public education, for the past eight years.
He was re-elected in April with about 70 percent of the vote.
He's the fifth Democrat to announce plans to challenge Governor Walker in the fall of next year.