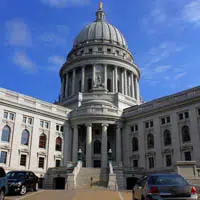 A Democratic candidate for governor says lawmakers should vote against the proposed incentives for Foxconn.
Superintendent of schools Tony Evers officially joined the race yesterday. Evers admits that's unlikely to happen, but as a governor he would renegotiate the deal.
Governor Walker's proposed deal would provide up to $3 billion in incentives.
Evers says it's a bad deal that doesn't protect jobs.