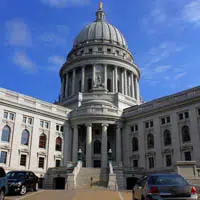 State auditors found that the care provided at the state veterans home in King is better than the average skilled nursing facility in Wisconsin.
Republican Sen. Rob Cowles of Allouez says that disputes recent claims of widespread issues.
He's the co-chair of the Legislature's Joint Audit Committee.
The study also shows that overtime hours, for nursing staff almost doubled over a two-year period.
Cowles says the department of veterans affairs needs to use more of its funding to attract certified nursing assistants. He says it appears that patients are receiving quality care at King.
A survey of workers shows there are concerns about how overtime is assigned and morale.