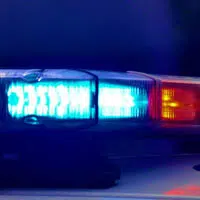 A 94-year-old woman from Seymour died after a crash in Black Creek this morning.
The Outagamie County sheriff's department says the 70-year-old driver pulled out in front of a sheriff's deputy, at Highway 54 and Beech Street, just before 8 a.m. The driver and two other passengers were taken to hospitals. Their injuries are not life threatening.
The deputy is a 26-year veteran of the sheriff's department. She went to a hospital with minor injuries.
The death is the 17th on Outagamie County roads this year. That's more than the 14 people killed in crashes throughout all of last year.