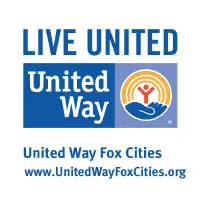 The United Way Fox Cities will try to raise more money this year to support nonprofit groups.
The agency launched its annual campaign this afternoon.
President Peter Kelly says their goal is $8.75 million. He says last year they wanted to raise $8.5 million and they brought in about $8.6 million. He says needs grow every year, and the community has been able to help to meet and go above the organization's goals. Kelly says they look forward to continue helping people in the area.
Stakeholders kicked off the campaign at SECURA Insurance.