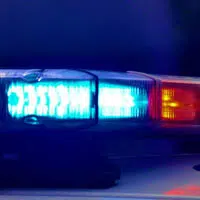 The Outagamie County coroner's office says the victim of a deadly crash on Highway 54 in Black Creek was 94-year-old Dorothy Noble of Seymour.
The sheriff's department says she was riding in a car, when the 70-year-old driver pulled out from a stop sign and hit a sheriff's deputy. Noble died at a hospital.
The driver and two other passengers were taken to hospitals. The deputy suffered minor injuries.