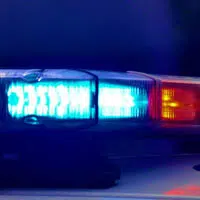 The man killed in a motorcycle crash in western Oconto County was 44-year-old Mark Wojkiewicz of Pulaski.
Sheriff's deputies say he crossed the centerline on a curve, on Highway M, around 5 p.m. last Friday. They say he hit a pontoon boat that was being pulled by an SUV.
Wojkiewicz died at the scene.