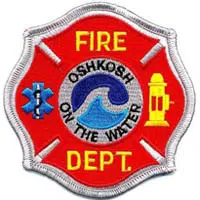 A park pavilion in Winnebago County Park, on the north side of Oshkosh, was destroyed by fire last night, and police say it's suspicious.
The fire department says the building by the soccer area was engulfed in flames, around 2:45 a.m. The park is on Highway Y. No one was hurt.
The state Division of Criminal Investigation is helping with the apparent arson case.