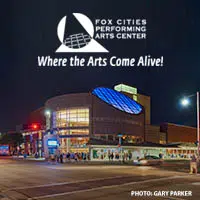 The Fox Cities Performing Arts Center hosted its 1,000th Broadway performance last week and those shows provide a boost to the economy.
Mary Rhode is a spokeswoman for the Fox Cities Convention and Visitors Bureau. She says the show is drawing people from up to 90 miles away.
Rhode says those visitors typically eat at a local restaurant. She says some stay in a hotel, shop, and check out other attractions in the area.
The 1,000th show was last Thursday night for "Wicked."