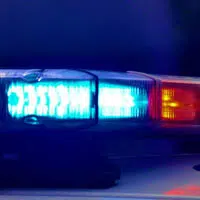 Two men remain hospitalized in critical condition after being stabbed at a bar on Appleton's north side Saturday night.
Police say they were called to Dieter's Ale Haus in the 800 block of Northland Avenue at 8:45 p.m.
They found a 28-year-old man and 39-year-old man with multiple stab wounds.
The suspect, Luis Avila of Appleton left the bar and was arrested later.
Police say they may charge the 42-year-old Appleton man with first degree reckless injury and aggravated battery.
Both victims are from the Fox Valley area.