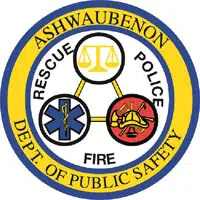 A woman is recovering after being shot with a BB gun around 2 p.m. yesterday.
Ashwaubenon Police Capt. Jody Crocker says the woman was in the 1100 block hundred block of Pilgrim Way. He says she getting her mail, when a white four-door car slowed down and shot her in the leg.
Crocker says the woman had to have surgery to remove the BB.
He says it could have been fatal, if the BB hit her in the neck or eye.
Crocker says they're still looking for suspects.