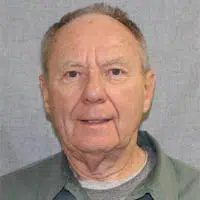 One of the five men serving a life prison term for the 1992 murder of Green Bay paper mill worker Tom Monfils was released from prison today.
Dale Basten's failing heath was cited as the reason for his parole. The 76-year-old was in the Waupun prison.
Court records show he'll be placed at an assisted living center in the Fox Valley, and he'll be subject to electronic monitoring.
Basten, Keith Kutska, Rey Moore, Michael Hirn, Michael Johnson and Michael Piaskowski were all convicted in 1995. Piaskowski's conviction was overturned by a federal judge in 2001.