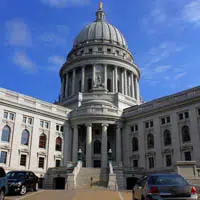 The Republican compromise on state transportation funding would create new fees for electric and hybrid vehicles and borrow about $410 million.
Rep. John Nygren of Marinette is the co-chair of the budget committee. He says he's disappointed they don't have a long-term funding solution for transportation.
The fee would be $100 for electric vehicles and $75 for hybrids. That's on top of the $75 fee for all vehicles.