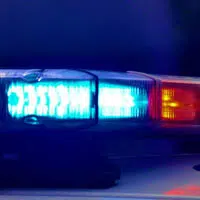 One man was hurt in a crash between a car and a semi in the town of Oneida.
The Outagamie County Sheriff's Department says an 18-year-old man from Eustace, Texas pulled out in front of a semi, at Highways 55 and EE, around 9:45 a.m. He was flown to a hospital by helicopter with serious but non-life-threatening injuries.
The semi driver wasn't hurt.