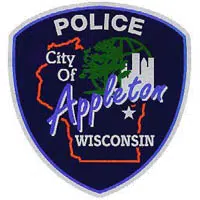 Appleton police say a man hid in a dumpster to try to get away from police on the city's north side Tuesday morning.
Sgt. Dave Lund says the 36-year-old Medford man ran away from a parking lot, at Richmond Street and Wisconsin Avenue, around 8:15 a.m. He says the suspect started running through backyards.
When some city workers picked up a recycling dumpster, at a nearby business, they heard a man yelling from the hopper of the truck. Lund says the man got out and ran off again.
Officers found him in a yard, after he collapsed from an apparent head injury that he suffered when he was dumped into the truck. He was taken to a hospital.
The man had an outstanding warrant, and Lund says he'll be taken to the Outagamie County jail once he's cleared medically.
A police officer treated at a hospital and released.