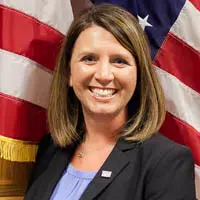 Outagamie County has a new district attorney, and she's been the deputy for the past 10 years.
Governor Walker appointed Melinda Tempelis to take over the office. She's spent nearly 15 years as a prosecutor for the county.
Tempelis says they'll focus on dealing with the heroin and opioid epidemic, as well as human trafficking. She says domestic violence and sexual assault are also things they continually see impacting families in the county.
Tempelis will succeed longtime DA Carrie Schneider. She'll be up for election in 2020.
Schneider was recently picked to become a new judge in Outagamie County.