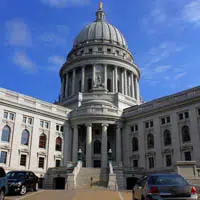 The Assembly Minority Leader is resigning from that post.
Rep. Peter Barca of Kenosha held that position since 2011. Democrats had just lost control of the Assembly when he took over.
Barca issued a statement Thursday, saying the "very difficult decision" was made following "deliberate, thoughtful discussions." He was recently criticized by some fellow Democrats for supporting the Foxconn bill.