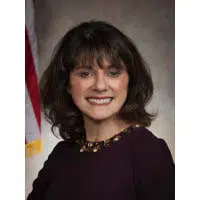 After months of speculation, a Republican lawmaker is joining the race for U.S. Senate.
State Sen. Leah Vukmir of Brookfield is also a registered nurse. She was elected to the state Senate in 2010, and she spent eight years in the Assembly before that.
Former Marine Kevin Nicholson is also running as a Republican, and Madison businessman Eric Hovde could also get in the race.
They want to challenge Democratic U.S. Senator Tammy Baldwin of Madison in November of next year.