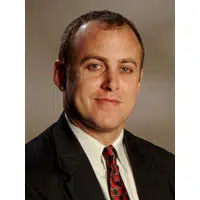 A Democrat from Oshkosh wants to be the party's next leader in the Assembly.
Rep. Gordon Hintz says he's going to run for the position.
Current Minority Leader Peter Barca of Kenosha announced yesterday that he's resigning from the job at the end of the month. His decision came after a closed-door meeting with Democrats who have been upset with Barca's leadership.
Barca recently angered some Democrats when he joined the majority Republicans in voting for the Foxconn bill.
Hintz was first elected to the Assembly in 2006.