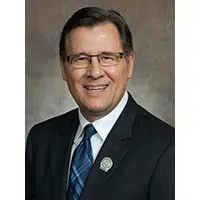 A lawmaker from Greenville supports the Hortonville bypass project, but he believes there are some mixed feelings about it.
The Legislature's budget committee didn't earmark any specific funding for the proposed expansion of Highway 15 between Greenville and New London in the proposed two-year budget.
Republican Rep. Dave Murphy says there are people in the area that are for it, and some are not. He says that's the reality of the situation. And Murphy says when communities around the state are competing for road funding, it makes a big difference if everyone is pulling in the same direction.
He hopes that the DOT can save money on other projects, through recent reform efforts, and some of those dollars can be spent on the expansion. If that doesn't happen, the work will be delayed for another two years.