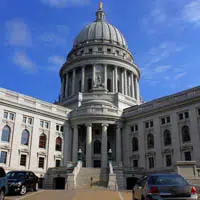 After Majority Republicans spent months arguing over transportation funding without finding a long-term fix, a group that advocates for transportation believes the condition of highways will only get worse.
Craig Thompson of the Transportation Development Association says lawmakers want to cut $79 million from a program that pays for rehabilitation projects.
A study by the DOT last year looked at the impact of just keeping the current funding levels for rehab projects. It found that the number of miles of state highways that would be rated in poor condition, or worse, would jump by 93 percent by 2027.