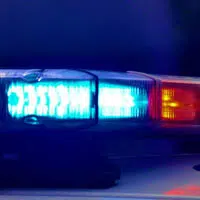 Grand Chute police are looking for the man who robbed the Fazoli's restaurant on W. College Avenue just before 9:00 p.m. Monday.
Police went to the restaurant to check on an alarm.
They say the man demanded money and then ran. He didn't have a weapon.
He's describes as white, between 30 and 40 years old, with a black and grey beard. He was wearing a black baseball cap and gray sweatshirt.