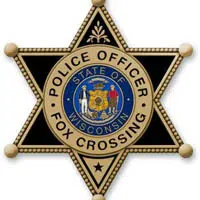 Fox Crossing police say a teen attacked an officer last night, at a home on the village's east side.
Officer Jason Weber says the officer was talking to the 17-year-old boy about an argument, when the boy got mad and started punching him. Neighbors helped the officer get the boy in handcuffs. Police later learned the teen was arguing with a woman over some dogs.
Weber says the woman locked herself in a bedroom, but the teen punched his way through the door. He says he strangled her, and she thought she was going to pass out.
Police were called to the home in the 1100 block of Bartlein Court around 6 p.m.
Weber says the officer is a 14-year veteran of the department, and he drove himself to ThedaCare's Neenah hospital. The officer was treated and released.