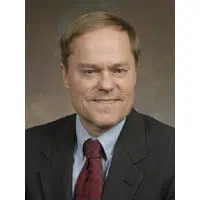 A Republican from northeast Wisconsin now says he'll support the proposed state budget.
Sen. Rob Cowles of Allouez had been one of five GOP senators who refused to vote for it. Majority Leader Scott Fitzgerald now needs one more vote, in order to pass it.
Cowles says he opposed the budget because it includes too many policy items that should be considered as separate bills. But he says over the last day, he realized Republican leaders aren't going to take them out.