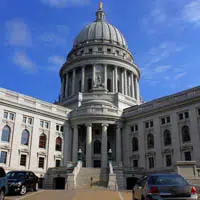 The next stop for the proposed Foxconn deal is the desk of Governor Walker for his signature.
The Assembly passed the incentives yesterday afternoon 64-to-31.
Foxconn is looking to build a 10-billion dollar plant in southeast Wisconsin to make liquid crystal displays. The company could hire up to 13-thousand workers.
Walker wants to give Foxconn up to three billion dollars in tax credits.
Republican Representative Bob Gannon of West Bend says sometimes deals like that are necessary.
Four Democrats joined Majority Republicans in voting for the bill.