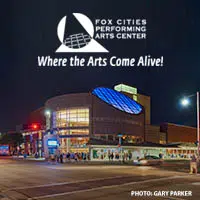 The stage version of a classic Disney movie is coming to downtown Appleton next month.
"The Little Mermaid" will be at the Fox Cities Performing Arts Center from October 31st to November 5th.
Trisha Witt is a spokeswoman for the PAC. She says she expects to see children dressed as princes and princesses at the show. She says shows like this bring people across generations together.
Witt says there will be plenty of special effects to make the undersea world come to life.
"The Little Mermaid" will be in town for eight performances. Tickets go on sale at 10 this morning.