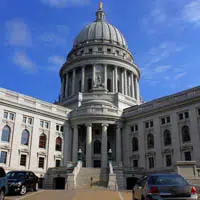 Republicans in the Senate apparently have a deal on the state budget.
Sen. Luther Olsen of Ripon says at least 19 senators will vote for the $76 billion two-year budget. They need 17 to pass it.
Four senators have said they're against it. Three of them met with Governor Walker's staff this morning.
The budget is 11 weeks late.
Minority Leader Jennifer Schilling criticized the delay, saying it's holding taxpayers and communities hostage. She says it's because the inability of Republicans to govern.
The Assembly approved the budget earlier this week.