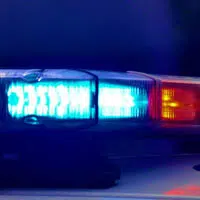 ---
Police say one person is dead, in a shooting at a duplex in Grand Chute.
Officers from the town and city of Appleton were called to the 600 block of S. Olson Avenue just before 4:30 p.m. Sunday.
Police say the victim was found dead in a driveway. They say they're trying to identify suspects and any vehicles that were at the scene.
They say they believe the shooting was an isolated incident, and they don't believe the public is in danger.
Police have been talking with witnesses.
Grand Chute police plan to release more information on Monday.