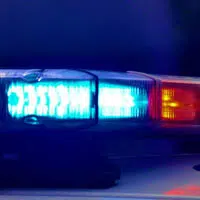 Grand Chute police have two people in custody for a murder on the town's east side.
Police say three people got into an argument yesterday afternoon that turned physical.
They arrested a 17-year-old boy and 19-year-old man. Both of them are from Grand Chute.
Police were called to the 600 block of S. Olson Avenue around 4:30 p.m. The victim was found dead in a driveway at a duplex.
The shooting is still under investigation.
Police aren't releasing any details about the victim.