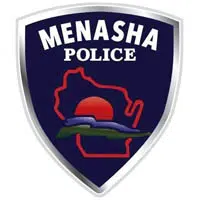 A 32-year-old Appleton man is in custody for a weekend hit-and-run crash.
Menasha police say he was driving drunk when he hit a 10-year-old boy on a bike on Saturday afternoon.
Lt. Chuck Saar says the crash happened in the area of Geneva Road and London Street, around 4:45 p.m. on Saturday. He says with the help of physical evidence, witnesses, and an anonymous tip, they found the man passed out in an apartment in the 900 block of Sixth Street.
Saar says the boy was taken to a hospital with head injuries. He says the child needed 17 stitches, and he was released from the hospital.
The man is in the Winnebago County jail. Police are asking prosecutors to charge him with hit-and-run, his second drunk driving offense, driving with a revoked license, and marijuana possession.